Secure Link & Online Order Form
Print an Order Form
Product Menu
If you are shopping now from one of our Secure Link &
Online Order Forms, please return using your browser's "back" button
to submit the form with your order info.
We also accept PayPal. Email an Order and we will send you a PayPal Invoice from which to pay.

J.Crow's® Mulled Cider Mix + Retail Pack Mixes
Aroma Therapeutic Tibetan Herbal Incense
Apple Cider Vinegar
Arthritis and Folk Medicine
Audio Course on Tibetan Medicine
Beeswax & Candle Supplies
Books and Items
Buckwheat Hulls
Buddha Statues
Bulk Mixes
Cayenne Pepper
Clay, Mud & Bath Salts
Cones
Cosmetic Bases
Culinary Herbs & Spices
Distillate Waters
Carrier Oils
Essential Oils & Absolutes
Equine Herbal Supplements
Fragrances
Green Tea
Herbs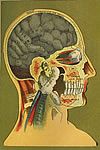 HouseholdPhysician
Herbal Tinctures
Honey
Incense Sticks & Cones
Lugol's Solution of Iodine
Massage Oils
Printed Ephemera, Postal History, Tibetan Currency
Roots and Barks
Saffron
Scented Herbs
Tibet Stamps- Approved by the Office of H.H. the 14th Dalai Lama
Vanilla Bean Offer





Safety Guidelines
Regarding the Use of Herbs
Any statements made on this site have not been evaluated by the FDA and are not intended to diagnose, treat or cure any disease or condition.
Always consult your professional health care provider.

J.Crow Company
PO Box 172
New Ipswich, New Hampshire 03071
USA
Fax or Phone
1-800-878-1965 (US & Canada)
603 878 1965 (All Others)